Recorded Lessons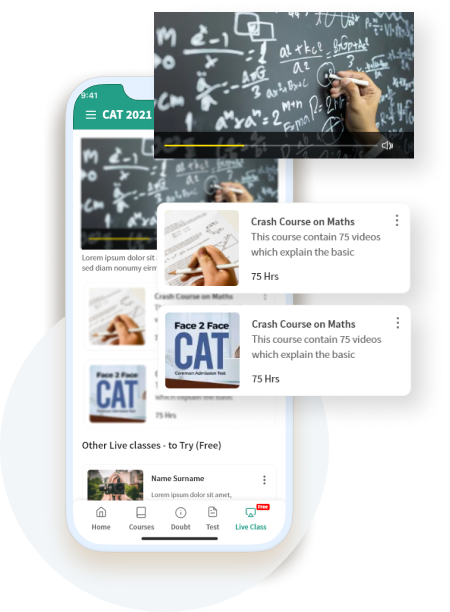 Recorded lessons
90% of the information that is stored by a human brain is in the form of visuals. Considering this fact, we offer content in the form of video lectures to revise and strengthen your modules in-depth.

Quizzes
An innovative approach for better understanding and engagement via quizzes to analyse your conceptual clarity while listening to the recorded lectures.

Notes
For more effective learning and an additional opportunity for self-study, you will have detailed notes made by the educator in sync with the recorded lessons.